HoudiniOpoly Golden Sponsors
John Cox

Wild About Houdini

Joe Notaro

Tony Hassini

David Bowers

Lisa Cousins
Phil Milstead

Jeff Blood


Marc DeSouza

Michael Snyder

Arthur Moses

Mike Bent

Bruce Kalver

Peter Samelson

Michael Chaut

Ken Silverman

David Haversat

Kapital Kidvention

Bev Bergeron

Dal Sanders

Joseph Curcillo

JIm & Joyce Zachary

Jim Kleefeld

Joseph Fox

The Magic
Word Podcast

with
Scott Wells

Magic of Travis Nye

Eddie Garland

Dean Carnegie

The Dise Family

The Riemer Family

The Pfister Family

Bill Irwin

Michael Finney

Gerry

Bill Malone

Joseph Bonczek

Ronald P Armstrong

Ariel Chaudhuri

Jonathan Klemens

Steven Warburton

Rick K Pugh

Eric Myers

Kent Cummins

Dana Ring

Louis Meyer

Ronald C Poyer

Howard Saul

Eric Lampert

Shaun Rivera

Frank Tougas

Victoria Waskiewicz

Jeffrey Strauss

Fran Miller

Pat D

Kenneth Biddle

Jim Dyer

Asher Whitney

Jeffrey Brodrick

Melissa Hetsko-Heater

Brian Reaves

Judi Vause

Elaine Byrne

Tin City Magic

Dana Raley

Walden Cassotto

John Hope

Henry Sherman

Dana Raley
For USA buyers, you can order with paypal, 1, 2 or 4 HoudiniOpoly games by clicking on this next pull down menu
For USA buyers, you can order with paypal, 1, 2 or 4 HoudiniOpoly games with the extra pawns for each set by clicking on this next pull down menu
SET OF 14 PAWNS THAT MAKES THE GAME SO MUCH MORE FUN AND EXCITING! $20. US SHIPPING INCLUDED. The game comes with 6 ordinary standard small chess-like pawns as well. But we have 14 extra "Houdini" related pawns tp make the game a lot more fun. A fan, Kenny Biddle, put up this cropped picture of the pawns on his facebook page. (See below for a detailed explanation of the meaning of each of the special pawns shown. )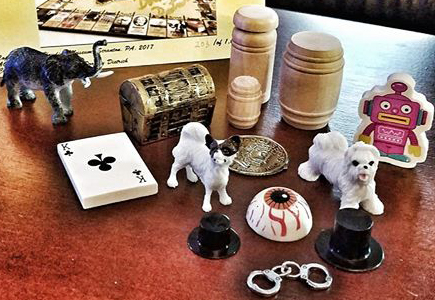 Due to the nature of Opoly games, over time, fewer and fewer games will remain unopened, complete and intact. Once those are gone, the collectors market takes over!
Below, the first yellow "Donate" button is THE paypal link for KickStarter backers to add additional shipping costs, programs or T-Shirt addons, post cards, or buy additional HoudiniOpoly Games, etc, as per notification to you from the Houdini Museum. Use the first donate button below.
There is a box when you pay via that button that comes up and says "Note to seller" where you can add what it is for, or T-shirt sizes, etc. Don't worry, if we are not sure we will contact you.
You can also call us anytime at 570 342-5555 with a credit card, or for other information.
For new USA buyers, you can order with paypal, one or two HoudiniOpoly games by clicking on this next pull down menu ...
For out of USA buyers for pricing email us at..
magicus(at)comcast(dot)net
Or phone call (570) 342 5555
SET OF EXTRA PAWNS $20. US SHIPPING INCLUDED.
HoudiniOpoly Pawns..
One of our KickStarter stretch goals was to add appropriate play pieces, FREE, in addition to common pawns such as a playing card pawn,
an imitation gold coin, an elephant, a top hat, two barrels, a milk can, a trunk, two dogs, a hypnotic eye, mini handcuffs, etc.
There will be at least 13 pawns. Including a robot, not yet shown. 13 was a special number in Houdini's life. A link to buy additional pawns will be placed here soon. Subject to availability.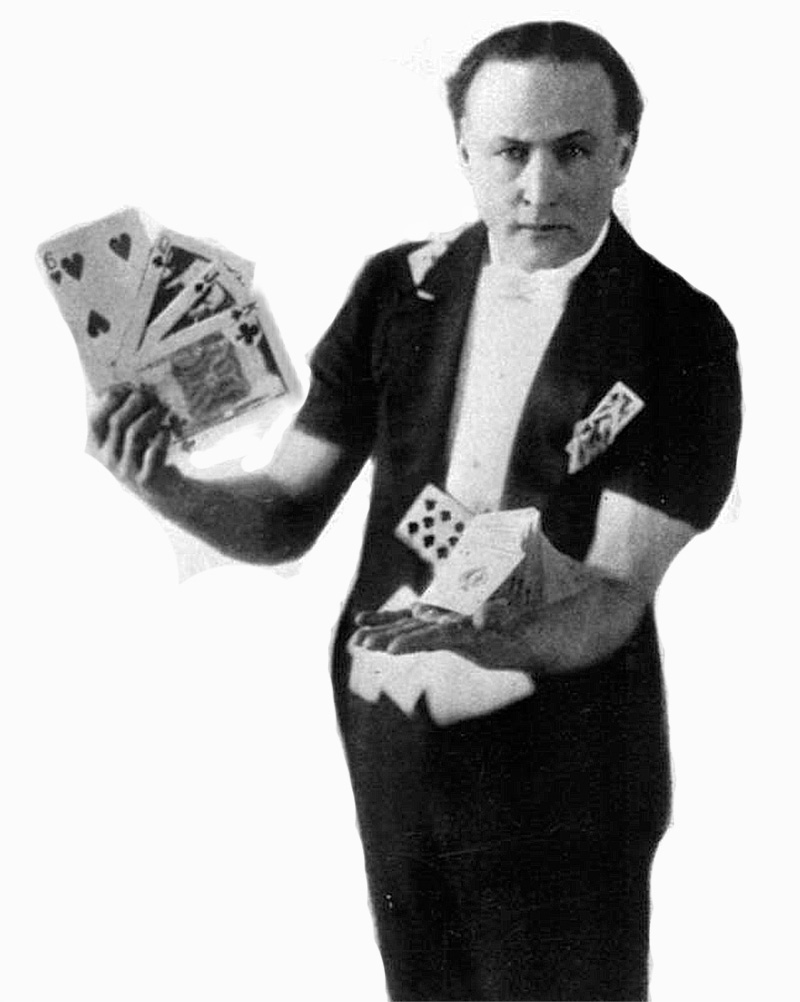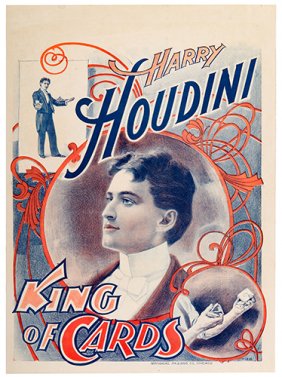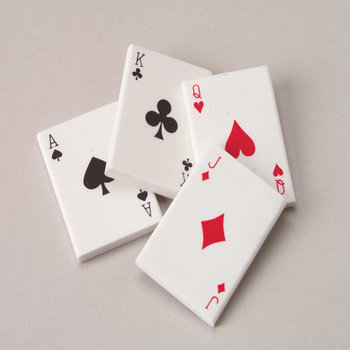 One of Houdini's earliest acts, promotion and poster was as The King of Cards. So we have a pawn in the shape of a playing card for each game.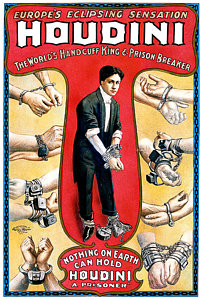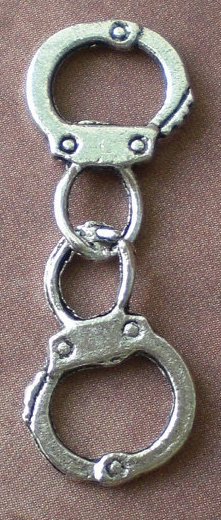 A tiny mini handcuff as well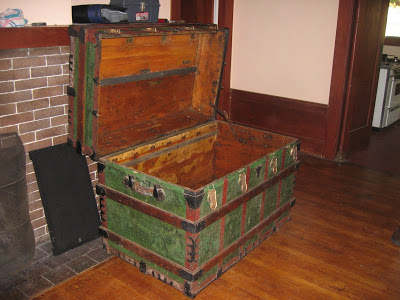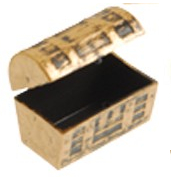 Houdini used one of his own traveling trunks for an escape. We have a trunk pawn.
From 1908 Houdini would bring the danger of his outdoor underwater escapes indoors via the escape from barrel of water, and then beer, and milk. The beer escape brought an additional element of danger, because of the fumes and lack of oxygen, so he would attempt to discontinue them. He did do it for, what seems to be his final time in Scranton in 1917. He then made it more challenging and mysterous when he did the excape from a liquid filled milk can.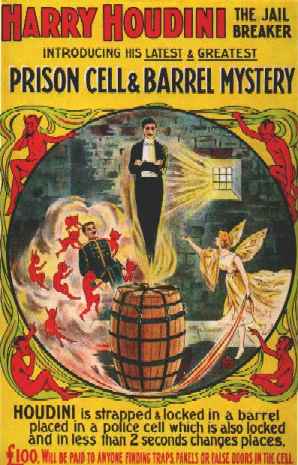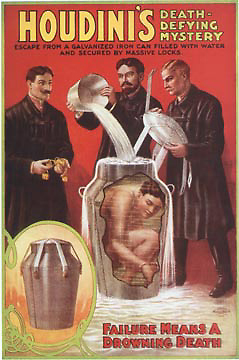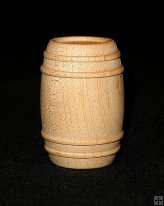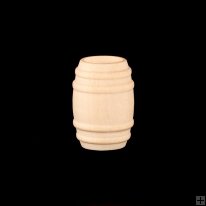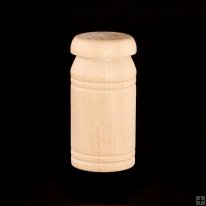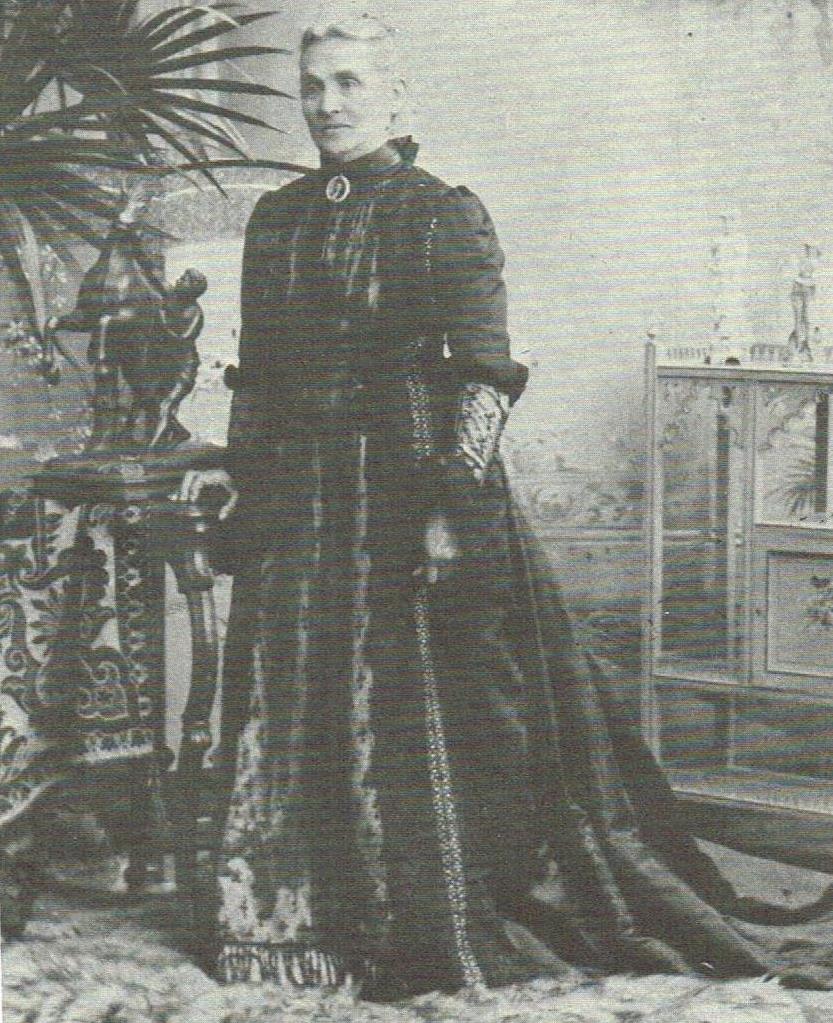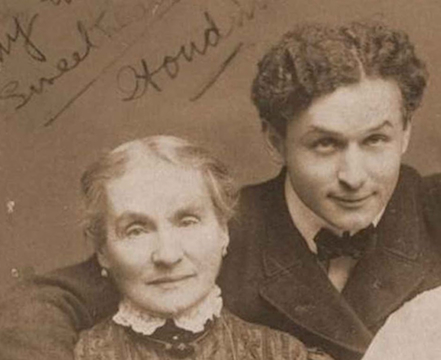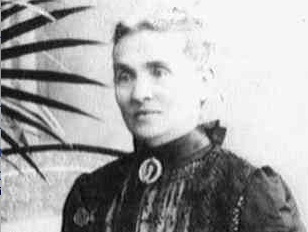 &nbsp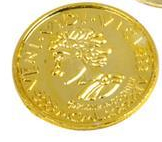 When performing in Hammerstein's Victoria Theatre in 1912 in New York, Houdini requested his weekly salary in gold coins from boss Willie Hammerstein. Hammerstein gave in to this odd request and gave Houdini a heavy canvas bag laden with $1,000 in gold coins After having his assistants polish them, Houdini went to his mother's room at 278 W. 113th Street and according to Bess, he said, "Mother, Mother, do you remember the promise I made to father years ago; that I would always look after you? Look what I bring you now! Hold out your apron!" And he poured the shiny coins from the bag into his mother's lap. His mother clasped her son and tears streamed down the cheeks of both of them. He had kept his promise to his father.
On January 7th, 1918 Houdini performed his "Vanishing Elephant" trick at New York's Hippodrome Theater. The Hippodrome featured the world's largest stage along with a heard of trained elephants. It was only done in NYC. In 1918 at the Hippodrome for 4 months as part of a larger show called "Cheer Up". Then at the Times Square Theatre in 1922 for promotion one of his movies.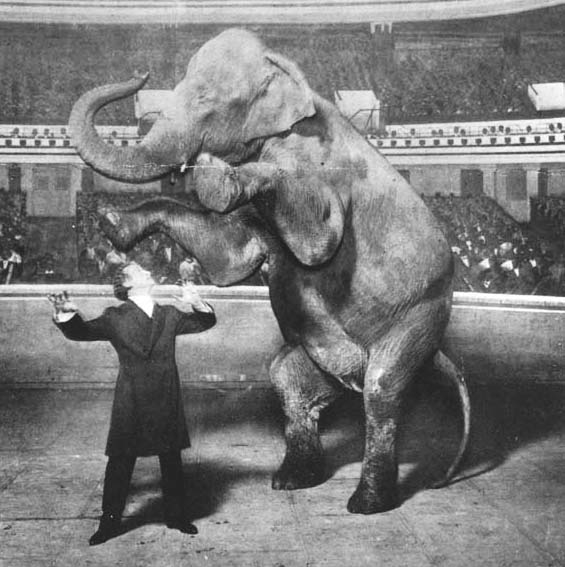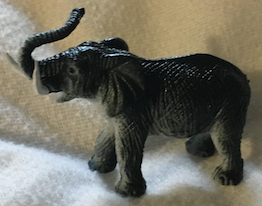 Houdini was the first magician to make an elepant disappear, so we have an elephant pawn for the HoudiniOpoly Game.
Houdini loved animals and for most of his years he and Bess toured with a little dog. Charlie was a tiny poodle they cherrished. They also from time to time used a rabbit, and an "eagle" or falcon in the show. For many years they had a pet parrot.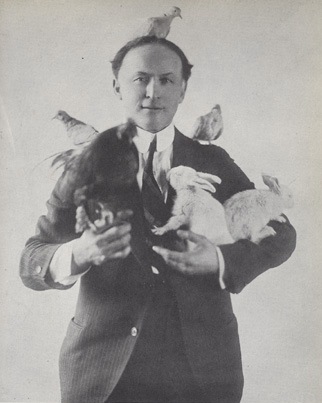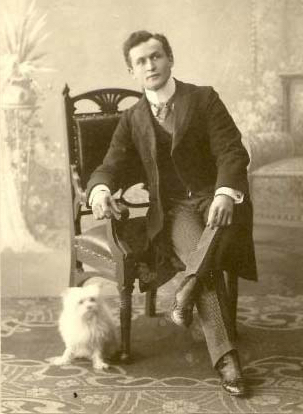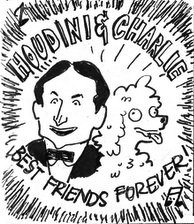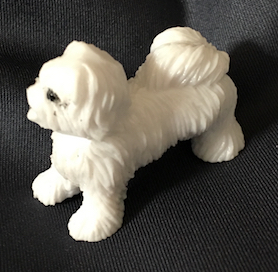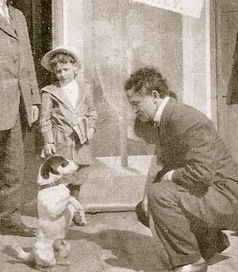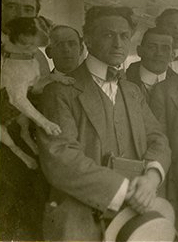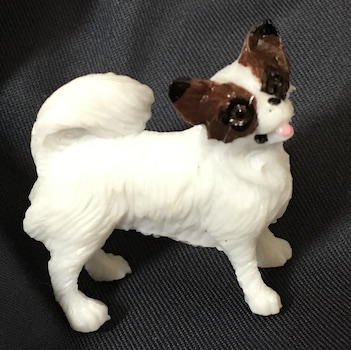 Here's Houdini with doves, rabbits, his dog Charlie and Bobby.
Houdini and his brother, and also an escape artist,
Hardeen, dressed up in Europe. Houdini is in the dark coat.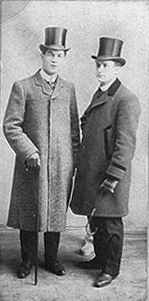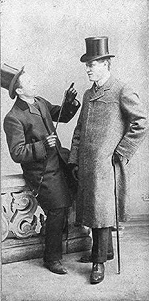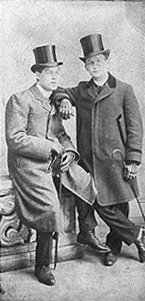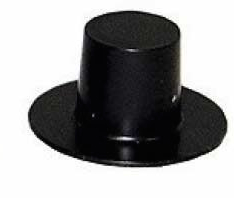 We nearly left it out because it is sooo small, but we have them so why not, a mini Top Hat pawn. 24mm
One of Houdini great features were his penetrating, almost hypnotic eyes.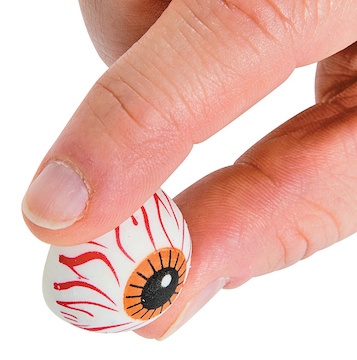 For a list of many of our major sponsors go to Golden Sponsors
For a list of many of our backers go to The Houdini-Opoly Wall Of Fame
For info about the deeds go to DEEDS
For info about the Play Money go to PLAY MONEY
For general info about Houdini Museum T-Shirts click here
For general info about rare Antique Series Houdini Souvenir Program click here
Houdini-Opoly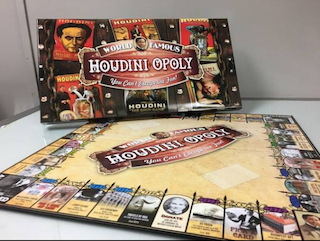 Opoly games are an update of the folk game, The Landlord's Game, invented over 100 years ago, in 1902 and patented in 1904, by Elizabeth Magie, that came in the early 1900's to be known as "monopoly". Then years later, in the mid 1930's, after it had gone into public domain for a short time, it would be picked up by Parker Brothers via an "original" patent of a "new" game that carried on without credit to Magie. Fun, educational and a parody all rolled into one. Put together by the world famous not for profit Houdini Museum.

Go to our Wall of Fame to see a list, and info about the people who have made this possible.

For more on the origins of the real estate trading game click on Elizabeth "Lizzy" Magie Phillips. The museum is located in Scranton. adjacent to the large tourist area known as The Poconos. Houdini had the longest engagement of his career in this area of NE Pennsylvania. Two full seasons with The Welsh Brothers Circus, 1895 and 1898. The Houdini Museum is well established, and is the only building in the world dedicated to Houdini. It has been in its present location for 29 years. Before that was on the upper East side of Manhattan for 15 years.
Most every donor will get at least one game. As with all items Houdini over time it will become collectible and rise in value. Many we have spoken to have said they will be buying a game or games to play as well as games to save intact as collectibles. You Can't Escape The Fun!
Houdini-Opoly is an exciting hero board game for 2-6 players built around the life of one of the most exciting personalities in history. To make the game more thrilling and up to date all of the prices and values throughout the game have been increased proportionally. The largest bill is now $5,000! As you go around the board you will learn about the life of this great icon of the entertainment field, in a fun way. The real estate properties on the board are the actual key places in Houdini's life in chronological order. Each of the property deed cards has additional fun historic information about that particular time and place in Houdini's life. Each time you play you will get different deeds and land on different spots so both the both the enjoyment, and your knowledge about Houdini will increase. Donors will be able to get their names on the deed cards, chance cards, the play money, the box and even the game board itself. Their names will be part of Houdini history forever!
Credit due to the following for their tireless research on Houdini and help, without which this would not have been possible, often with direct contact or via the Internet,
Dean Carnegie, Milbourne Christopher, John Cox-Wild About Houdini, Pat Culliton, Joe Fox, Walter B. Gibson, David Haversat, Leonard Hevia, John Hinson, Tom Interval, Joe Notaro, Arthur Moses, John Oliver, Fred Pittella, Bill Rauscher, Steve Santini, Mark Willoughby, and others.
Along with important books by RuthBrandon, Milbourne Christopher, Pat Culliton, Walter B. Gibson, Will Goldston, William Lindsay Gresham, Dough Henning, Beatrice Houdini, Harry Houdini, Bill Kalush, Bruce MacNab, Charles Reyonlds, Ken Silverman and others.

All rights reserved. Copyright 2000-2017.
For a list of many of our major sponsors go to Golden Sponsors
For a list of many of our backers go to The Houdini-Opoly Wall Of Fame